"Flame of Peace" of the II European Games arrived in Gomel on June 5, 2019.
The festive meeting of the "Flame of Peace" was held at the site near the Ice Palace.
Then, famous athletes, cultural figures and artists of the city of Gomel carried a torch from the Ice Palace to Lenin Square, on which the first day of the relay ended with a large-scale concert.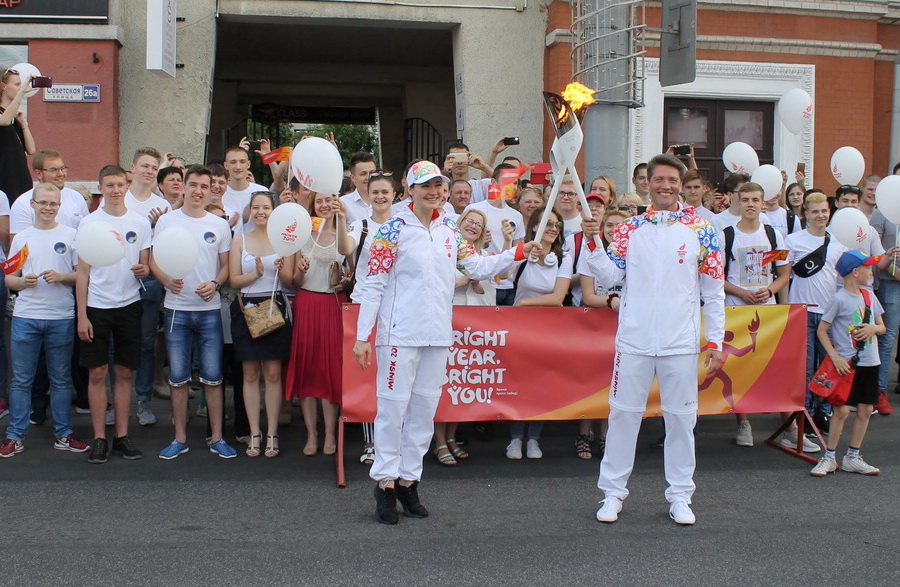 Belarusian State University of Transport actively supported "Flame of Peace". Employees and teachers and students and the leadership of the university met torchbearers on Soviet str. and Lenin Square.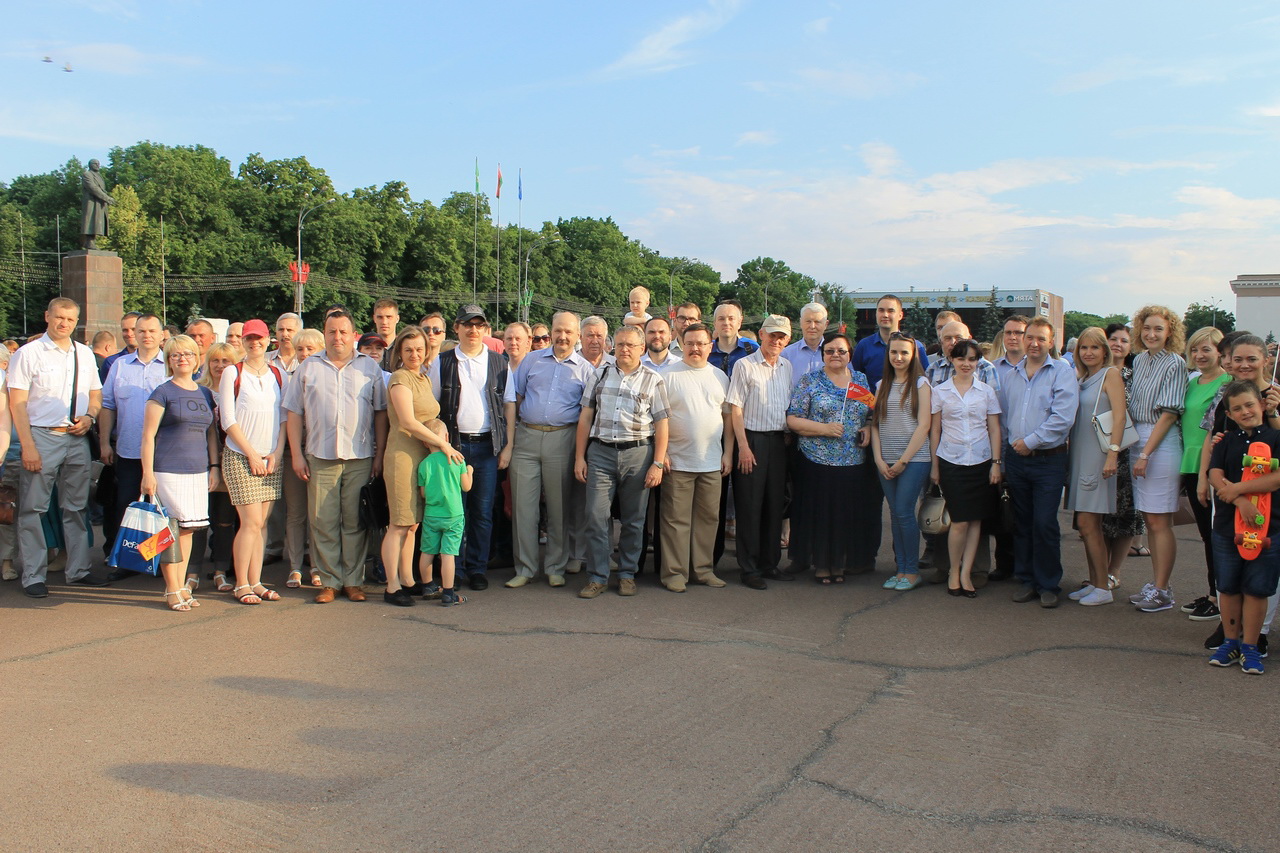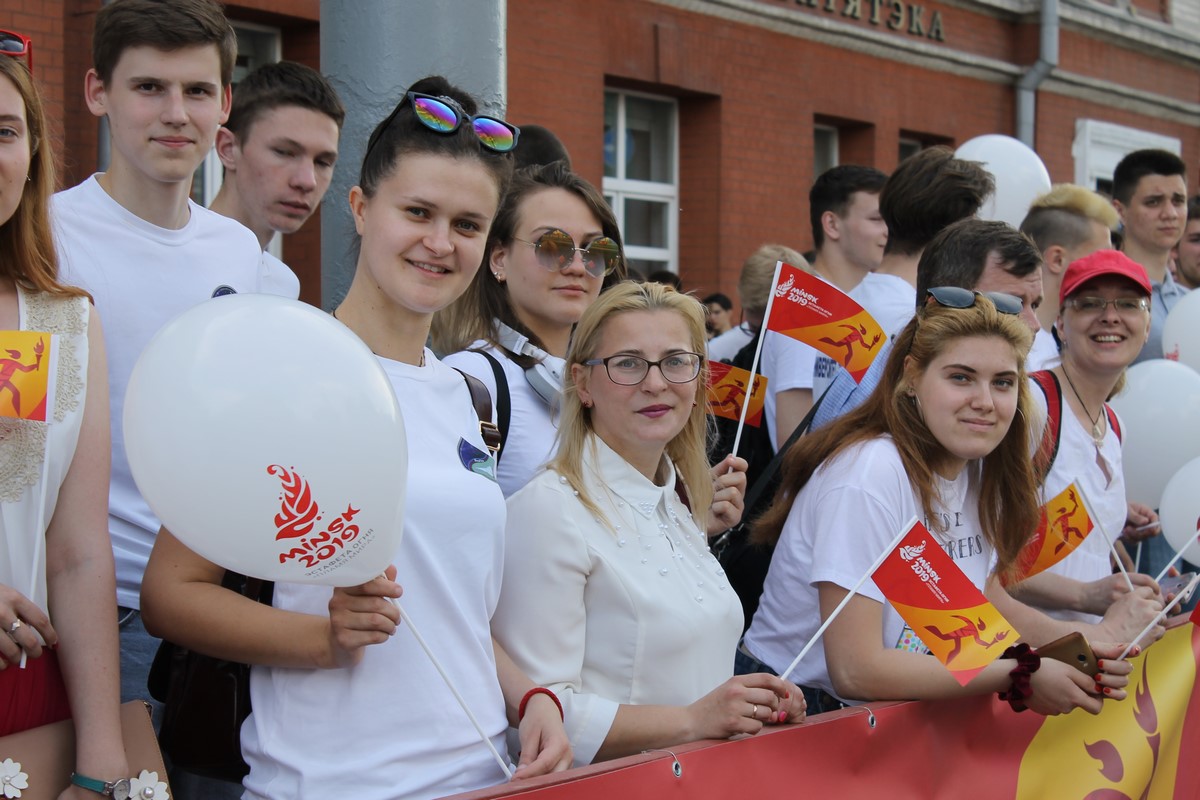 Students of six faculties felt their involvement in a truly historic event.
Memory photos with Veronika Pleshkevich, who was directly involved in the relay.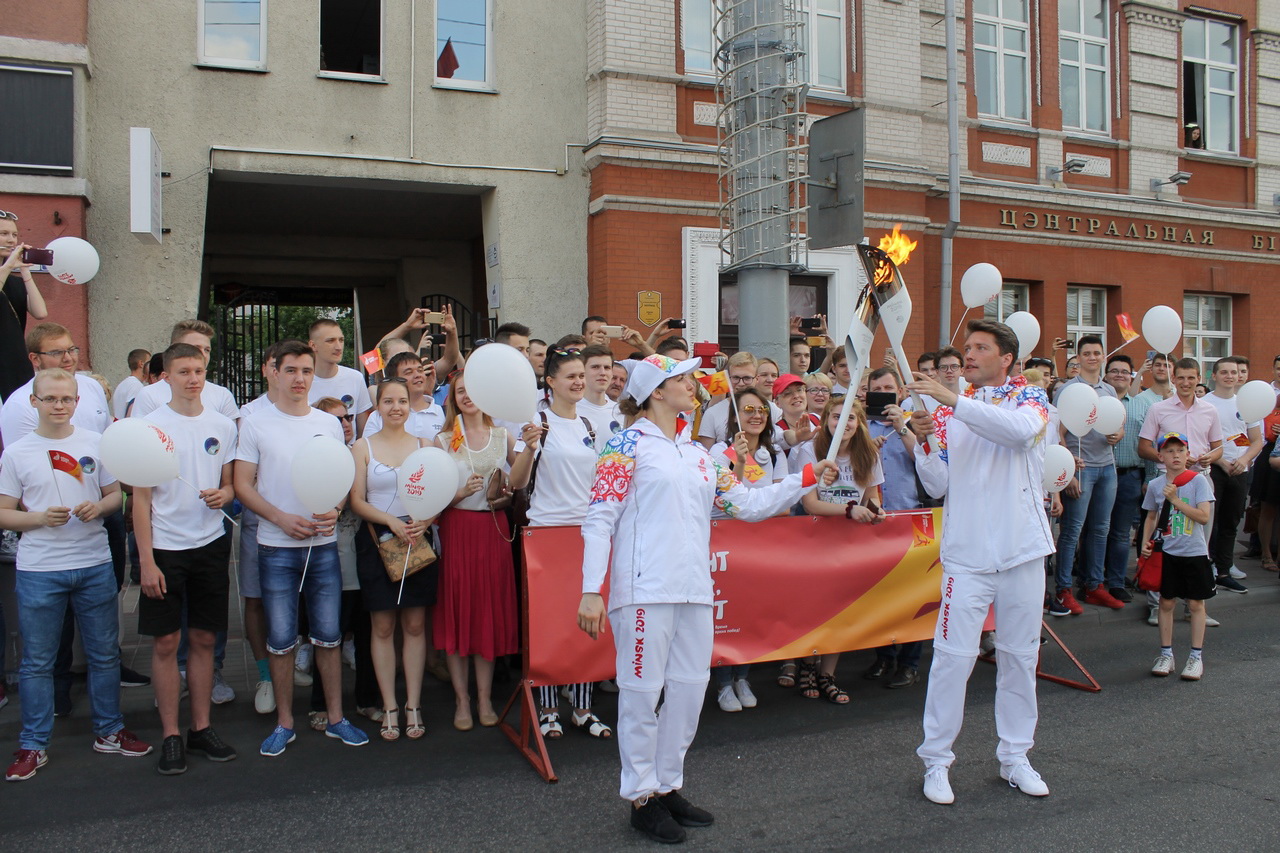 80 students of our university together with girls from Francisk Skaryna Gomel State University became members of dance numbers.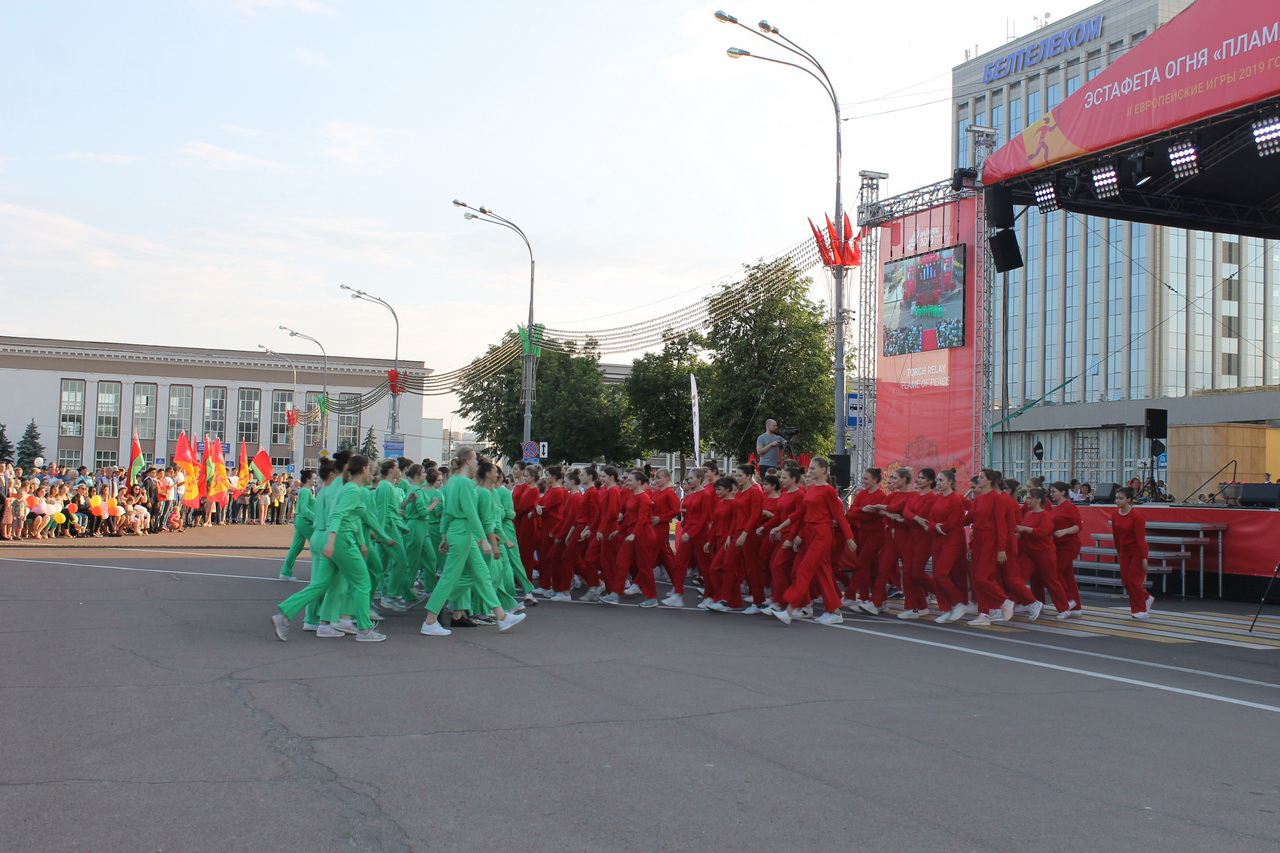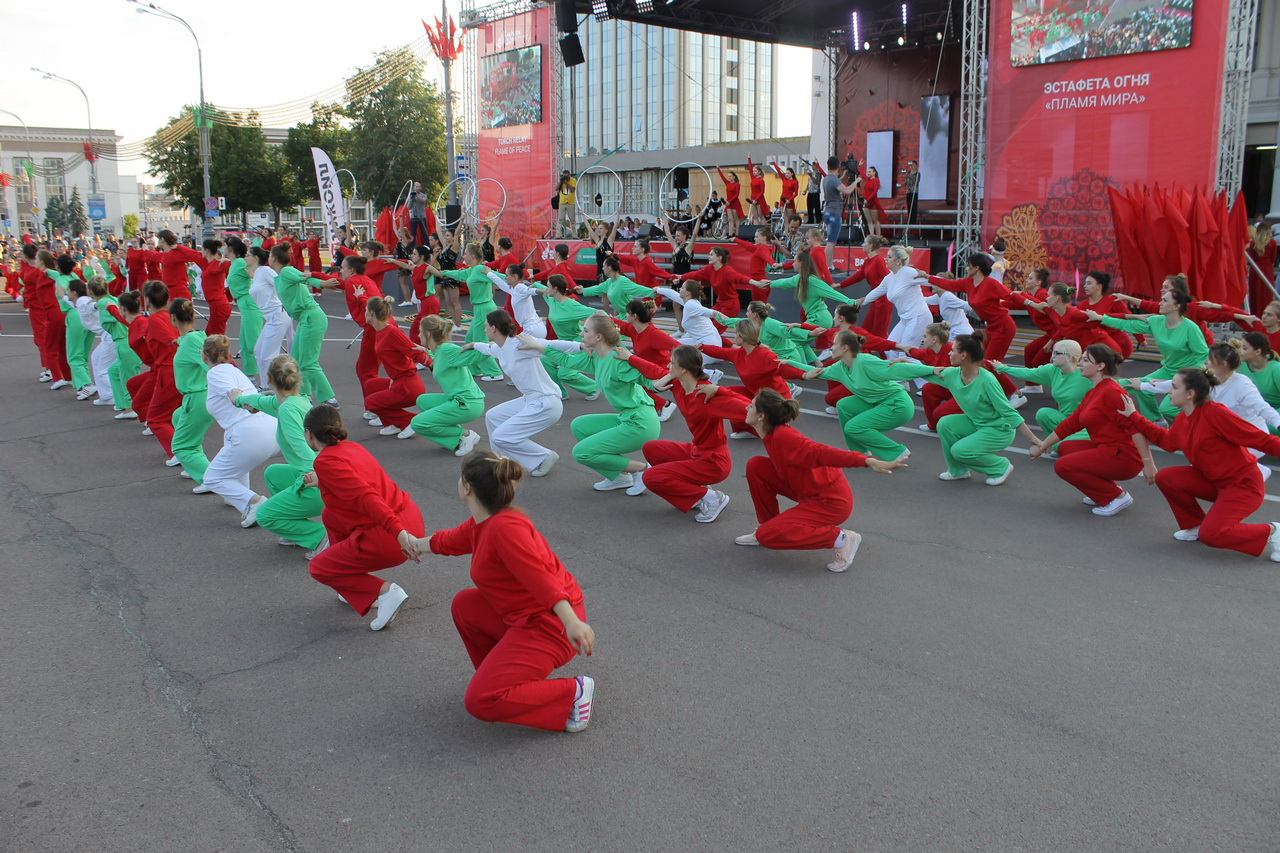 Bright elements of mass compositions created the sporty, festive mood that is transmitted along the Flame of Peace relay. Their director was the head of the folk dance ensemble "Polesskie Zori" Anna Zabello.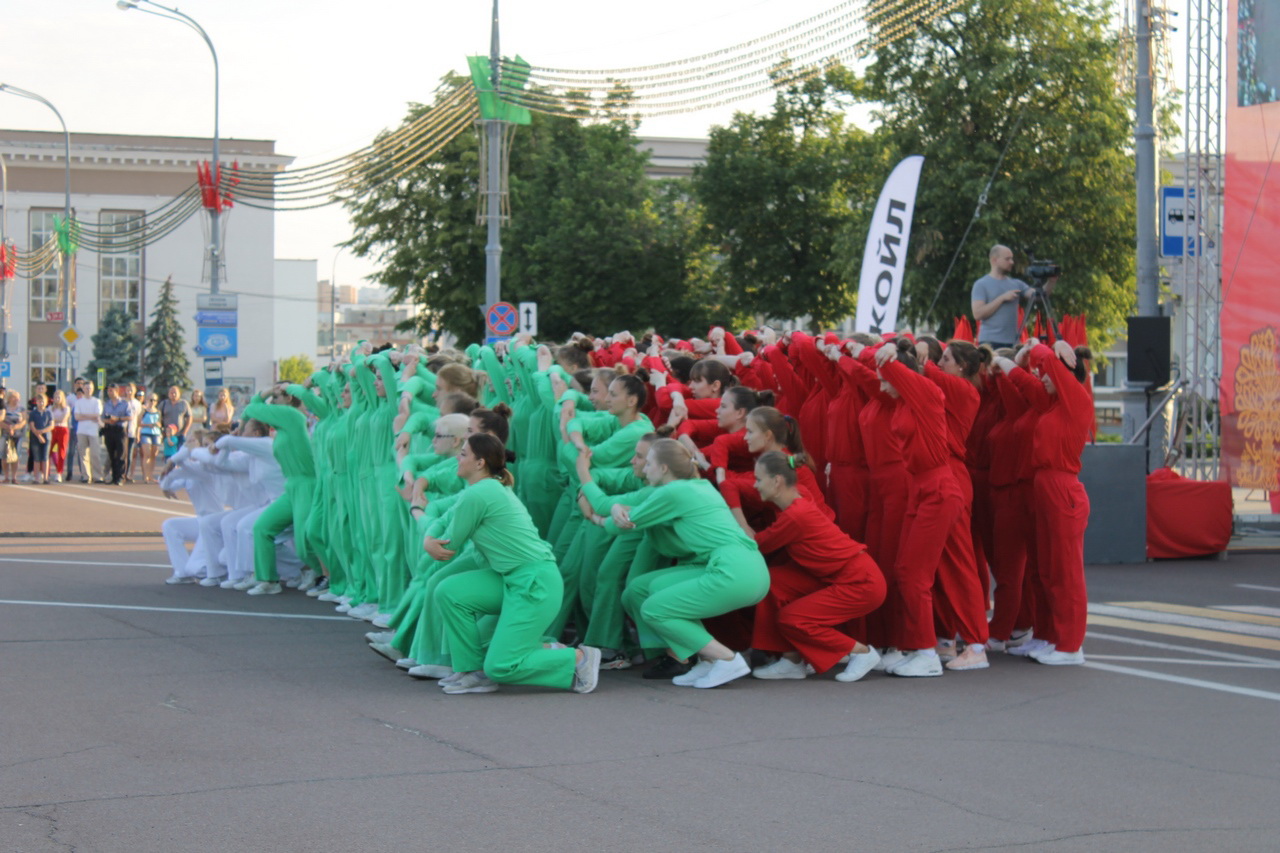 Relay "Flame of the World" passed!